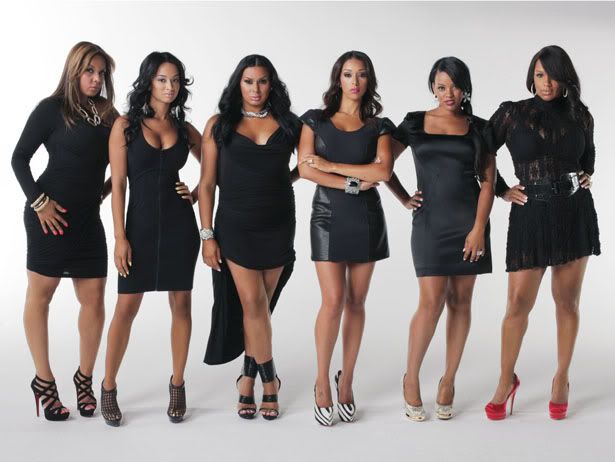 The Basketball wives have been given a second season.The show will indeed be returning to VH1 for a season 2.
VH1 will be producing a new season of their successful show and apparently all that reality show drama wasn't enough to scare Jackie Christie away because the most talked about wife will be returning.
Jackie will have a full plate in 2012 as she prepares to release her new book aimed at couples and how to focus on intimacy.She just shot a pilot for BET.
Jackie is the first wife to officially sign on and the chick must feed off drama because none of her castmates were even speaking to her by the end of season 1.This(along with Laura getting back with Gilbert and sis Gloria breaking up with Matt)should make for interesting tv.
Jackie's shopping a show for BET?I can tell by this wedding picture that Jackie Christie is a mischevious woman that loves to make everybody seem like they are the ones starting the drama but it's really her.