The preview for Basketball Wives brand new Season 4 promo shots have a familiar look to them.That's because the Braxton sisters did the exact same style photoshoot at the beginning of the year.
Basketball Wives Royce,Kenya,Jen,Tami,Shaunie,Evelyn,Suzy and Kesha all smooshed in together for a jeans,black tees and hot heels for their upcoming season of the show.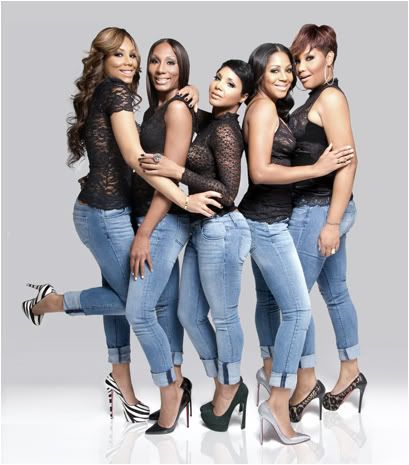 Tamar,Towanda,Toni,Trina and Traci all donned jeans and hot pumps with black lace blouses for their hugged up photoshoot shot by photographer Rob Ector.