Former Versace model Gabriel Aubry was spending the day with his daughter Nahla yesterday the duo was joined by a mystery woman and her two kids.
Halle Barry and Gabriel Aubry's gorgeous 3 year old daughter Nahla was having a great time at LA's Pan Pacific Park.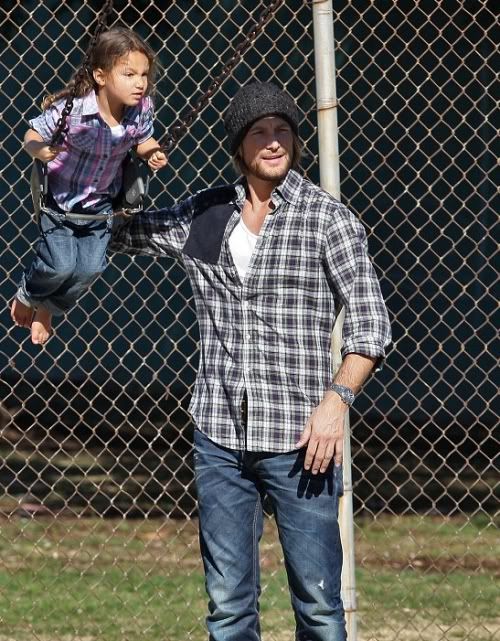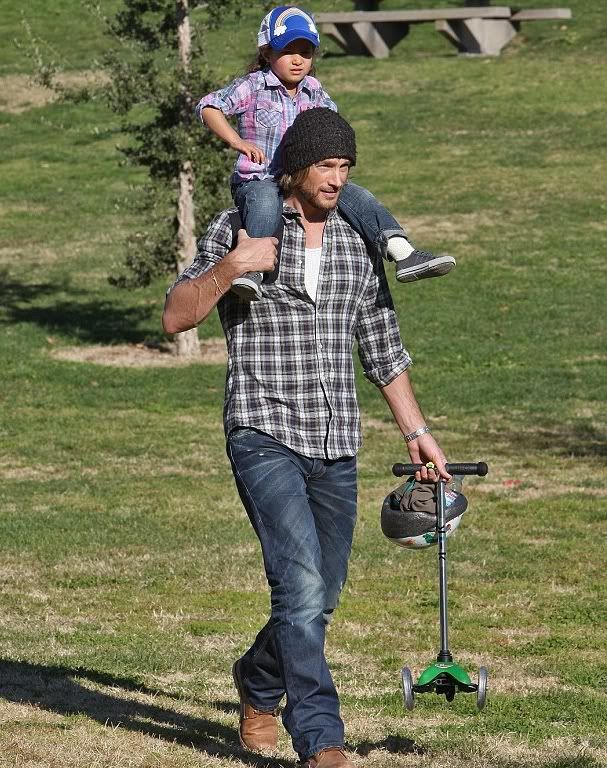 The Daddy/Daughter duo wore matching outfits(plaid shirts and jeans) and looked like they were fresh out of an American Eagle catalog.
As they hit the swing set,rode a scooter and played Nahla had a break.
Looks like Nahla knows the mystery woman's child pretty well.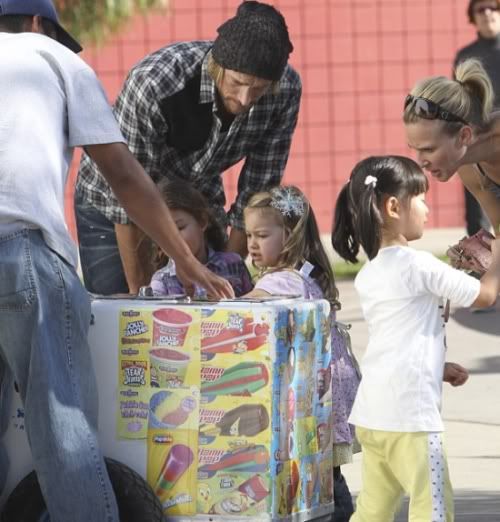 Although Gabe's visits must be supervised by a nanny(according to the court docs)I suspect this was not the nanny as she had her own kids to tend to.