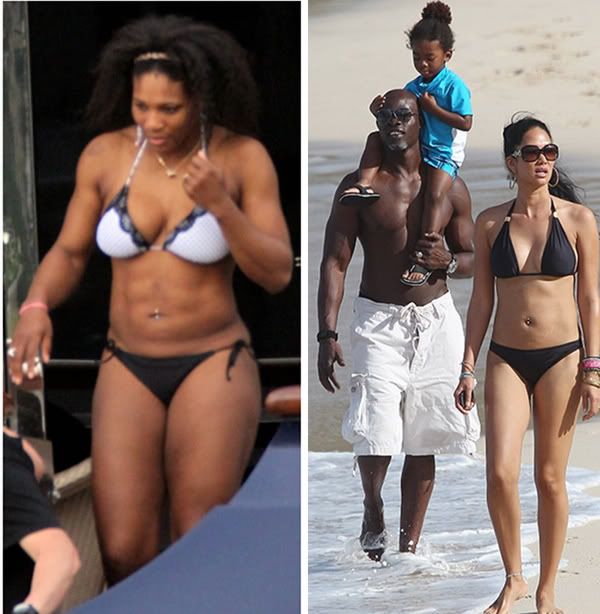 Serena Williams hit the beaches of Miami on Christmas Day to flaunt her abs in a black and white bikini.Kimora Lee Simmons Hounsou brought her hubby/kids to St.Barts to celebrate Christmas with Russell.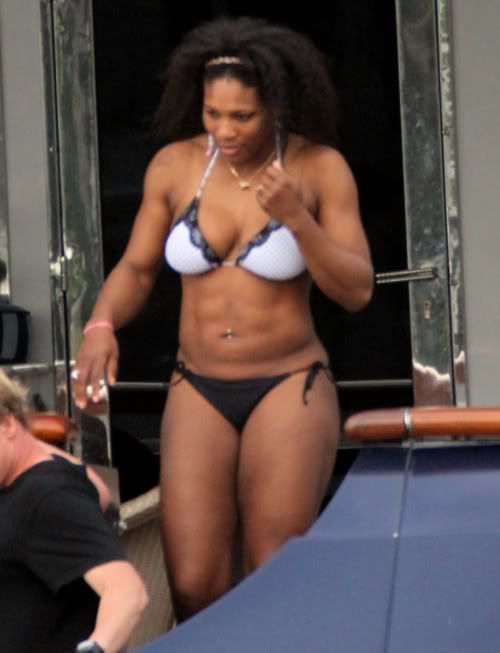 Serena spent Christmas Day doing water sports and chillin on an inflatable raft with friends.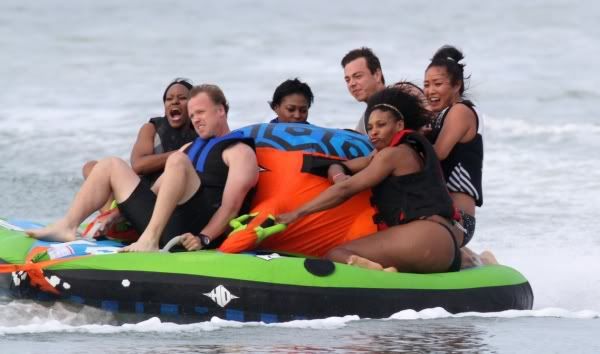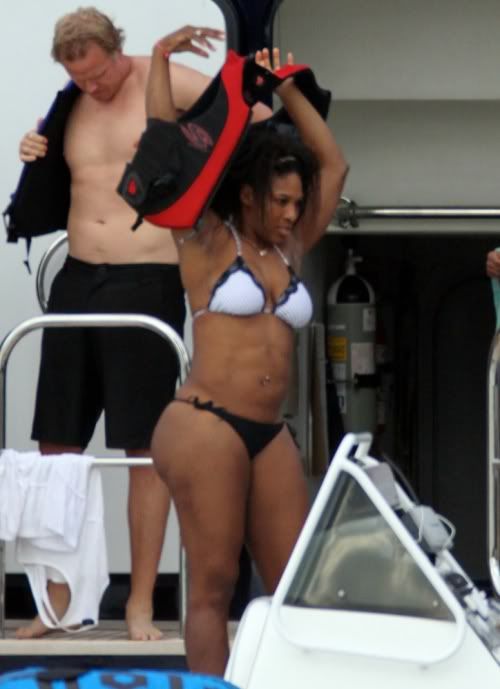 Kimora brought Djimon,Kenzo,Aoki and Ming Lee to St.Barts for their annual beach Christmas in the Carribean.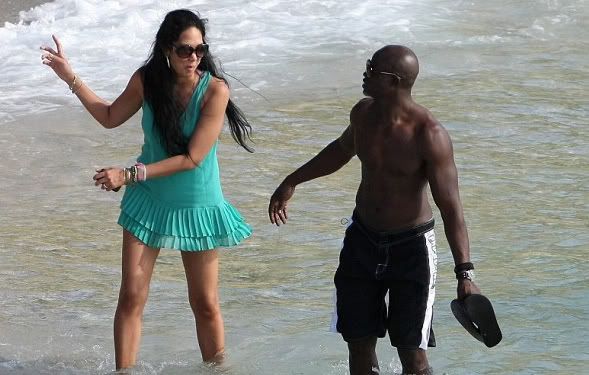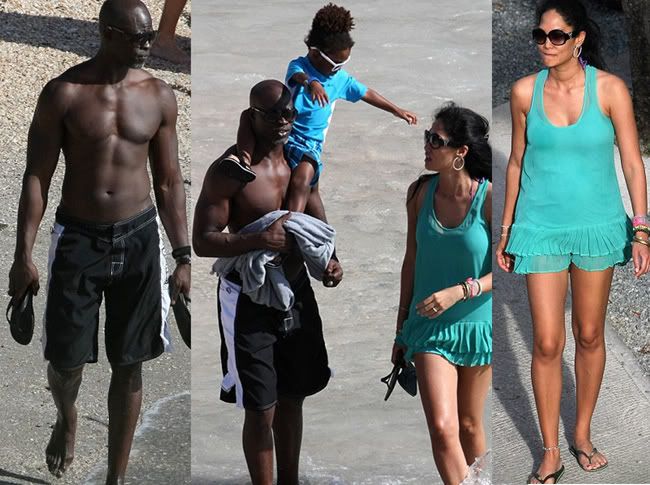 Kiki covered up every now and then with her teal beach dress but flaunted her slim bod in a black bikini.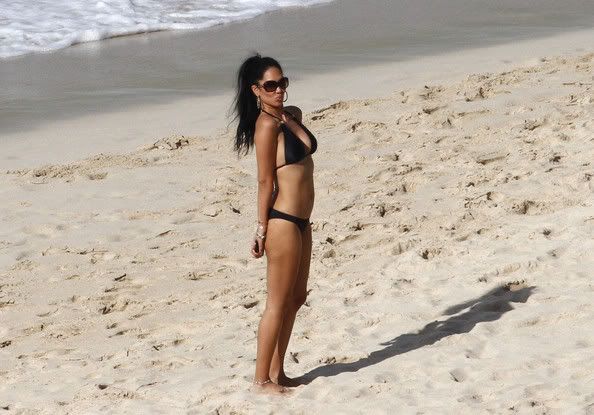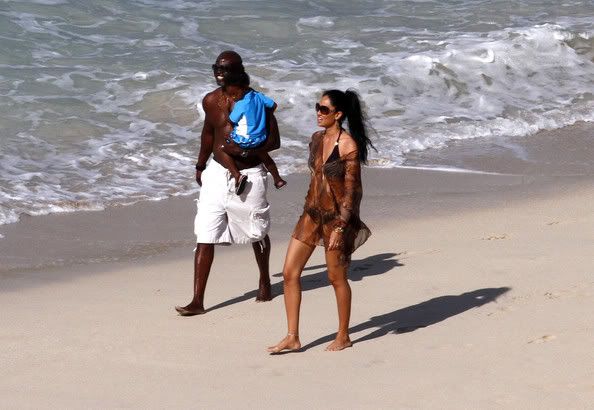 The 36 year old mom of 3 met up with Aoki and Ming Lee's dad Russell Simmons